VISFF is excited to announce our 2018 Judging Committee!
VISFF awards the 'Goldie' in 8 categories including:
Best Student Film
Best Writing
Best Original Music
Best Technical
Best Editing
Best Performance
Best Film
Peoples' Choice
The Committee views and scores the films based on assigned criteria.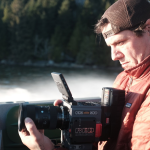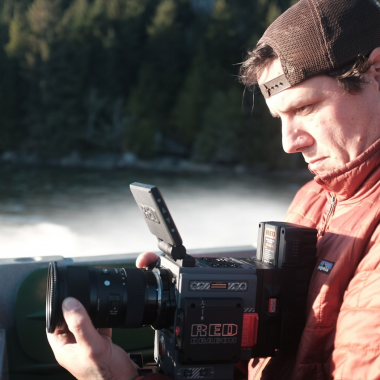 Tash Baycroft
Tash has been involved with the Nanaimo Filmmaking Community for over 15 years.  He has had three films screened at past VISFF events: "Gone" 2007 (starring Cory Monteith), "One Last Thing" 2012 (co-directed with John Gardiner), and he took home the People's Choice award for "The Piano Player's Sister" in 2010 (co-directed with John Gardiner).  Tash also brings more than a decade of experience in broadcast TV experience working from the Nanaimo bureau of The New VI / A-Channel / CTV as a Camera Operator, Director and Editor until 2011.  Since then, he has been Co-owner, Director & Editor with Filter Studios, which currently operates out of it's downtown Nanaimo office.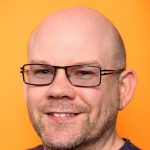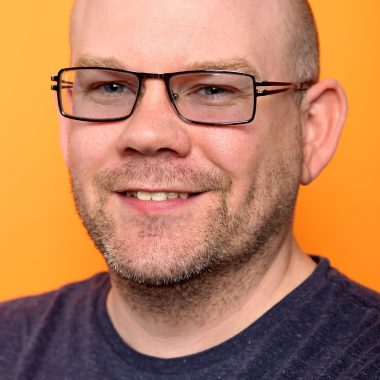 Greg Jeffs
Greg Jeffs first produced Dead Walkers (dir: Spencer Estabrooks, 2009), which quickly became one of the most successful short films of the year. After premiering in Toronto at Toronto after Dark, the film toured to Spain, London, Los Angeles and New York. In Spain, at Sitges, the film was acquired for worldwide distribution by Shorts International where it became one of the first Canadian short films to be made available for purchase in the iTunes store. In July 2011, the film was acquired for Canadian broadcast on Movie Central. The Alberta Media Development Fund awarded his company, Insurrection Films Inc. with development support to explore feature expansion. Greg wrote and produced his second short film, TASHA (2012, dir: Spencer Estabrooks), which was funded by BRAVOFACT and aired nationally (Canada) on SPACE. His 3rd short film (writer, Producer) THE HUNT, was acquired by RAVEN BANNER FILMS for a theatrical release in Canada and in January of 2014 it was named the best short film of 2013 by RUE MORGUE MAGAZINE.
Greg was selected as a participant in the National Screen Institute's Features First initiative for HIDDEN STAR, written by his wife Colette Jeffs. In 2016, He was selected to participate in the TELEFILM PITCH THIS! Program at the Toronto International Film Festival. He returned to TIFF to participate in the industry conference, speaking on behalf of WFW as an expert on production equipment.
It's All in Your Head, Greg's directorial debut, premiered in London at the 2016 Horror Channel FrightFest. The film screened at film festivals across the globe before being released online by the NSI Online Film Festival in October 2017.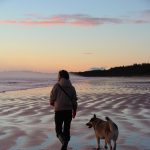 Erin Linn Mcmullan
Erin Linn McMullan is a screenwriter and story editor (IMAX Humpback Whales 3D, Cold Paradise/OMNI TV). She has an MFA in Creative Writing from UBC with a focus on screenwriting and TV. A member of WIFTV and INKWrites' incubator for TV writers, she is currently developing an original pilot, KYSS.FM, and her feature screenplay Lotus was an official selection of VIWIFF 2016.
Her background includes work as a writer-editor for TV's high school quiz show, Reach for the Top and 8 years in production. Her experience in camera includes IATSE 667 camera trainee (Goosebumps), camera second (Detroit Rock City, various Canadian Film Centre shorts), and camera operator for shorts with live action (Half-Life/Images Festival) and also with animation. She studied at U of T with Colin Campbell, Canadian pioneer of video art.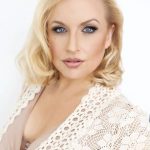 April Telek
Multi-award winning actor April Telek began her career as a professional international model with a Sheiseido Cosmetics contract at the tender age of 13. She later competed for, and won the title of Miss Canada 1994. Shortly after her reign, her lifelong desire to have a career in film and television became a reality with guest starring and recurring roles on hit Sci-Fi shows like Stargate, Supernatural, The Outer Limits and Millenium.
April has gone on to star in over 100 shows, working with some of Hollywood's biggest names, such as Al Pacino, Matthew McConaughey, Dwayne "The Rock" Johnson, Naomi Watts, George Lopez, Henry Winkler and the late great John Ritter, to name just a few. April is thrilled to be back as "Donna" on HBO Canada/AT&T/Direct TV's hit show "ROGUE" for her third and final season, which just wrapped production, and she moved directly onto a heavily recurring role on another series, "Frequency" for The CW.
**AWARDS:
Leo Nomination 2017 – Best Actress In Dramatic Series
UBCP / ACTRA AWARDS Nomination 2015 – Best Actress
UBCP / ACTRA AWARD Nomination 2014 – Best Actress
Leo Awards Nomination 2011 – Best Actress In A Feature Film
Leo Award WINNER 2011 – Best Actress in A Feature Film
Women in Film and TV Award of Artistic Merit 2012 – WINNER
Vancouver International Film Festival 2012 Nomination – Best Actress in a feature film
Vancouver International Film Festival 2015 WINNER – Best Ensemble Cast / Peoples Choice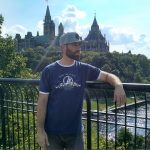 Carmelo Zucco
Carmelo Zucco is an award-winning filmmaker born and raised in Ottawa, Canada. Joining the Independent Film Co-Operative in 2004, Carmelo has worked in every crew position imaginable. As ardent individual, Carmelo is skilled in all aspects of film production from cinematography to prop creation. Carmelo takes a distinctively hands-on approach to his filmmaking and is  known for building exciting costumes and practical effects for his short films, from intricate robot characters to walking on water devices, which have garnered success in the festival circuit.
When not dreaming of his next project, Carmelo teaches film camera workshops and mentors students creating their first short films. With many opinions on the subject of cinema, he has published three articles in "Sprockets," a local film news-zine. On the subject of moving images, he views the cinema realm as a place to embark on a romance of ideas, giving birth to a vision not merely realized but transcended. As an artist, it's the only medium through which he can truly express himself.  Revealing the relevance of his life through the confessions of his characters, they help to bare and portray thoughts and emotions too great to possess alone. There is solace in the audience.