Selection Committee
2021 Vancouver Island Short Film Festival Selection Committee
Jocelyn Russell – Jostle & Rustle Productions
As a film producer, Jocelyn Russell has focussed on giving voice to stories that foster connection of the human experience and challenge our perceptions of the daily world; to inspire audiences and promote inclusion in filmmaking as an integral part of meaningful change for our communities. In action since 2009 with different production groups across Victoria and Vancouver (and funding sources from throughout Canada: Creative BC, BC Arts Council, Bell Media, Telefilm) she has produced a feature (as part of the Telefilm Micro-Budget Production Program) and multiple award winning short films that took her around the world to international screenings and markets (Reset – Not Short on Talent Telefilm, Cannes, 2016). Most recently: she  shot a film during COVID 19 (Cancelled Stamp – Joyce Kline, Director), continues to be an experimental light painter, and calls Saanich (on Vancouver Island) home. Acknowledgement and  thanks to the Lkwungen People, also known as the Songhees and Esquimalt First Nations communities, for allowing us to live, work and play on their lands.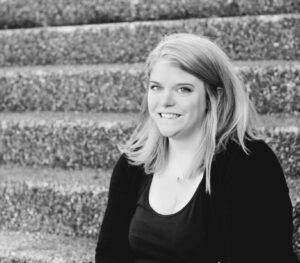 Lisa Genaille
Lisa Genaille is a First Nations Producer of Sto:lo (Coast Salish) and Anishinaabe and based in  British Columbia. Lisa attended the University of the Fraser Valley where she studied technical theatre and design, which she followed up with 2 years at Capilano University in the Motion Picture Production Program. Upon graduating, she worked at the ground level in the Film and TV industry in Vancouver as a P.A on various U.S network productions. Lisa also worked on various indie productions from Camera Assistant to craft services. She joined Sir Perphoulous Flms Inc in 2008, which is owned and operated by her brothers Andrew and Robert Genaille and they have produced two docu-series for APTN.  
Lisa has produced numerous short films that have screened at VIFF, ImagineNative, and elsewhere around the globe. In 2016, Lisa, her brothers, and family friends (Eric Johnson (Vikings) &  Adria Budd Johnson) formed Sto:mex Entertainment, based in Toronto. In 2019, Lisa had four feature films as a producer selected to receive development funding; Tales of the Thunderbird, Rehab, and White Blood were all selected by The Harold Greenberg Fund to receive development funding, while Android Privilege was selected by APTN for development funding. Lisa is also developing the feature KAREN with Andrew Genaille to write and Shirley Cheechoo to direct. Lisa was selected by the Whistler Film Festival to participate in the 2019 Producers Lab with the project White Blood, where she is being mentored by Lauren Grant (Clique Pictures). The television series that Lisa is producing, Conduit and Roadblock, received letters of interest from CBC.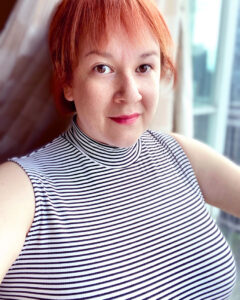 Zoey Heath
Zoey Heath's visual eye was honed while attending film school and developed into a career when Zoey was thrown into the role of photographer on film sets. From there, Zoey owned a successful media business, working alongside and managing a team of photographers, videographers and editors to produce various media content for both small and large-scale events. Zoey has worked with multiple high-profile clients including; Canada Council for the Arts, AOL Canada, the University of Waterloo, The Huffington Post, The Ontario Arts Council, Wilfred Laurier University, and Arts & Crafts Productions. During the same period, Zoey received awards for scriptwriting and photography, helped organize classic film screenings for Cinematique Waterloo and helped establish an artist-run collective that provided affordable arts space to up-and-coming artists.
Since moving to Nanaimo, Zoey has served on the board of directors for Hub City Walls and currently works as the Communications Manager at The Old School House Arts Centre. Zoey is a passionate advocate for community art and works to promote accessible and inclusive arts programming in their work. 
In their free time, Zoey works with alternative photography processes, watches the Criterion Channel and explores the Island with their camera.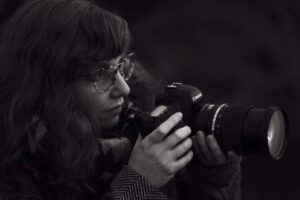 Rob Shaw
Rob Shaw is a graduate of Ryerson University's film production program. Before moving to Vancouver from Toronto, he directed episodes of CBC's delightful children's puppet show Big & Small, and the award-winning dramedy feature Unhappy Happy. After checking out the vibrant Vancouver indie film scene, Rob dipped his toes into horror/comedy, directing his award-winning short, Bargain Bin Bed, which screened at the VISFF in 2020. Rob is in (very) early production on his next film, The Invisible One, an arthouse horror feature.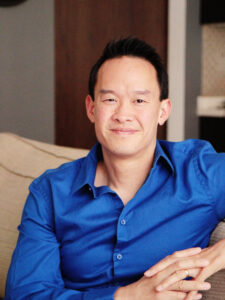 Greg Brown
Greg Brown is a writer from Vancouver Island. He's the winner of the 2018 Grouse Grind Lit Prize for V. Short Forms and a finalist for the 2018 Writers' Trust of Canada/McClelland & Stewart Journey Prize. His writing has appeared in Paragon, Pulp Literature, PRISM International, Best Microfiction 2019, The Journey Prize 30: The Best of Canada's New Writers, and elsewhere. He's taught creative writing at the University of Virginia's Young Writers Workshop and for the Creative Writing for Children Society in Vancouver, BC. He previously served as Submissions Coordinator for the Vancouver Island Short Film Festival and was Vice-President of the VISFF Board for the 2019-2020 season.