Judging Committee
We are pleased to introduce the members of the 2023 Judging Committee, who have decided the winners of the 2023 Goldie Awards!
You will have to wait to Saturday to find out the winners!
Join us online or in-person at the 18th annual Vancouver Island Short Film Festival on April 21st and 22nd at the Malaspina Theatre to see full lineup!
Join us online or in person at the Malaspina Theatre!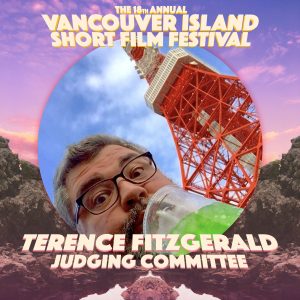 Producer Terence Fitzgerald loves the cinema. His two-plus decade-long career in Hollywood earned him two Emmy Award wins, two Grammy Award nominations and one win, a then record ten MTV Music Video Award nominations with two wins, and a MuchMusic Music Award win. He presently has two projects in play with major studios and is working on a third for a streaming service. When he's not watching French films, he's either sampling whisky directly from the barrel at Stillhead Distillery, creating a new whisky blend, or in Tokyo purchasing Japanese whisky for his collection.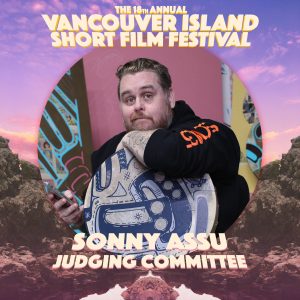 Sonny Assu is a Ligwilda'xw Kwakwaka'wakw contemporary artist. Assu's paintings, sculptures, prints, installations, and interventions are all infused with his wry humour which is a tool to open the conversation around his themes of predilections: consumerism, colonization and imperialism.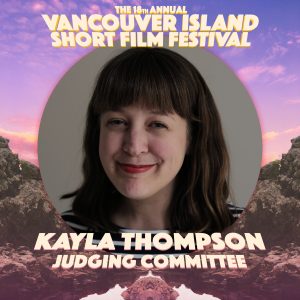 Kayla Thompson is a Canadian film archivist living in the UK. She is the senior technician at the Media Archive for Central England, where she primarily digitises film material, rendering it more widely accessible. Her particular areas of interest are in amateur and home movie filmmaking, film repair and colour restoration. She holds a degree in English and Film Studies from Wilfrid Laurier University and a master's in Film Archiving from the University of East Anglia.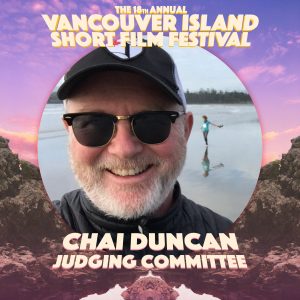 Chai Duncan is an artist, art educator, curator and filmmaker presently based in Nanaimo, BC on Vancouver Island. He received a BFA from the University of Victoria and an MFA from the University of Saskatchewan. He has exhibited his work across Canada and in the U.S. and screened films at Prairie Tales, Banff AB, TUFF – Toronto Urban Film Festival, Antimatter Independent Film and Video Festival, Victoria BC, and the Cortes Island Film and Video Festival, Cortes Island BC. He has also taught in post-secondary institutions in Alberta, Saskatchewan and Ontario. Presently he is the curator at the VIEW Gallery at Vancouver Island University, where he also teaches in their Department of Art and Design.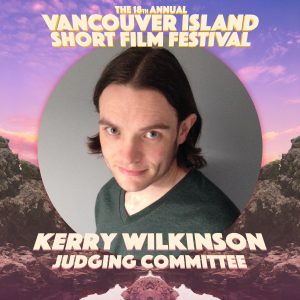 Kerry Wilkinson is a bestselling author who has sold more than two million books. He has won literary awards across more than one genre and lives in Ladysmith.