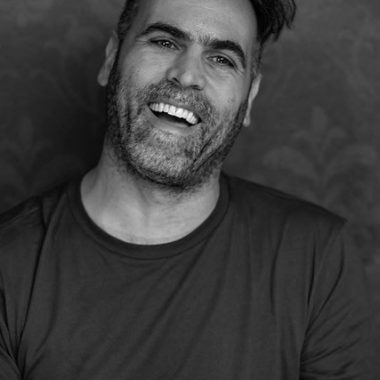 Aubry Mintz -
L.A.
Aubry Mintz has worked as a feature animator at George Lucas's world renown/award winning VFX house Industrial Light and Magic and also for Japanese front runner game/film studio Square USA. Mintz is an award winning freelance animation director for television and the Internet working on projects for clients such as Smirnoff, McDonalds, MuchMusic, General Mills and the Canadian rock band Rush.
He produced the animated pilot "Airship Dracula" for Rides TV with the Canadian rock group The Sadies and Juno winning animation director Michael Roberts, and Mintz directed a short animated film that is narrated by celebrity Danny Aiello and co-produced by the Oscar award winning Seneca Institute in Canada.
Mintz is also co-author for the Focal Press book "Ideas for the Animated Short 2nd Edition" and is currently writing a book with co-author Ellen Besen called "Theory of Integrated Storytelling".
Mintz has presented his storytelling findings at film festivals to packed audiences throughout the US and Canada and frequently does presentations on integrated storytelling, most recently at Disney Feature Animation, CTNX, Blue Sky Animation Studios and DreamWorks Animation. He has also recently appeared as a guest host on TV's Turner Classic Movies (TCM) for a 4-hour program consulting on the animated short films from the National Film Board of Canada.Passionate about teaching, animating and telling stories, Mintz was Chair of the Animation program at Laguna College of Art and Design (2002-2007) and Head of Animation at CSULB (2008-2018) and is currently a Full Professor and Director of the School of Art at California State University Long Beach.
Mintz is also on the board of Directors for the prestigious non-profit organization ASIFA-Hollywood which is the largest chapter of the international organization ASIFA.
Films by Aubry Mintz
back to all artists