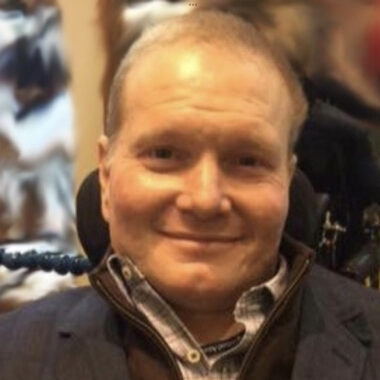 Greg Moran -
Sydney, Australia
Greg Moran broke his neck in 1983 playing rugby in Sydney at the age of 15 and became a C3/4 quadriplegic. Greg returned to school the next year, completed his HSC before completing a BA at Sydney University majoring in english and fine arts.
In 2002 Greg won best picture at the Picture this Festival for his short film Backtalk.
In 2009 Greg helped develop and produce the children's television series Spit it Out for tumble TV and the seven network which ran for two seasons of 65 episodes each.
Since then Greg has worked with various production companies developing shows for film and television including The Full Box, Torrid Films and Jungle entertainment. In 2021 Greg founded Left Field Productions.
Greg is now predominantly working as a freelance writer, director, & producer and continues to write and develop shorts, feature films, and television series concepts both individually and with his writing partner Xavier Coy.
Films by Greg Moran
back to all artists