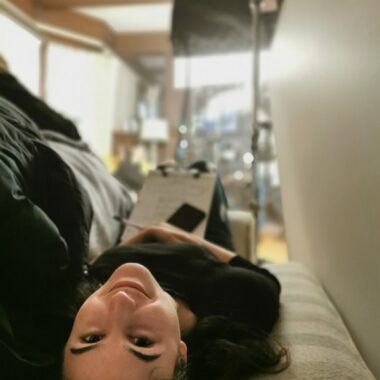 Hannah van Dijk -
Vancouver, BC
Hannah van Dijk is a Canadian Director and Writer based in Vancouver. Since 2016, she has worked as a Script Supervisor for TV shows including, Once Upon a Time, The Terror, and Nancy Drew, as well as several documentaries and unscripted series. She has had feature length scripts optioned by Muse Entertainment and Lighthouse Pictures.
In 2020 Hannah co-wrote a six part web series "Dentists" which has gone to over 30 festivals in the last six months. She recently made her directorial debut with a short film "Mystery Meat" and is currently developing a documentary on Coral Reef restoration in Cozumel.
As a queer person, Hannah is passionate about projects that address mental health and the experiences of marginalized communities. She believes that storytelling is one of our greatest tools to build connection, empathy, and awareness. When not on set, you can find her underwater, chasing octopi with a go pro.
Films by Hannah van Dijk
back to all artists