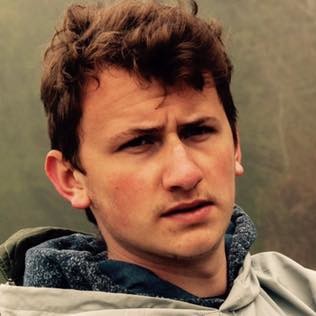 Theo Chasson -
France
After a first experience as a director of a short film in high school, Théo CHASSON fell in love with cinema. At the age of 19, after entering ARFIS, audiovisual school in Villeurbanne, he put all his heart into his studies in order to explore Audiovisual Media and choose the technical specialty towards which he would go. With that goal in mind, he participated in the 2016 edition of the 48h Festival in Lyon as an editor.
Enchanted by this first experience, he decided to position himself as project leader for upcoming short films during the school year. Writer ("Freak"), Director ("The Stuff To Do After My Death") and for each of these, Editor, he finished his year post-producing the charity project "Soupe en Scène", screened at the cinema Pathé Bellecour Lyon. He developed a real taste for story telling. It is therefore quite natural that he decided to opt for the Post-Production Field when entering his 2nd year at ARFIS.
Energized by a busy year of learning and developing, he managed to be recruited as a trainee at UPRH Production, in November 2017, where he edited The Making of a corporate film shot for EDF and several interviews for another corporate film. At the beginning of this 2nd school year, he was, as well as this, committed to the position of Chief of Post-Production for the medium-length film "Since We Die" with Alix BENEZECH and Mehdi RAHIM-SILVIOLI and directed by Alexis PIGUEL, a project currently in its mixing phase. After several competence tests, he was chosen as the Director of a 30-minute TV program, which was broadcast live during the ARFIS Open Day.
He continues to pursue his studies in third year (2018-19). He was hired as trainee at the famous post-production company of Lyon "Lumières Numériques", as well as at the production company which specializes in short comedy formats for the Web : "Golden Moustache".
Today, inspired by a real desire to create and share his stories with others, Théo CHASSON presents to you his first short film currently being submitted to festivals : "Sheep", a film co-written with Volodia PONT-FAY.
Films by Theo Chasson
back to all artists