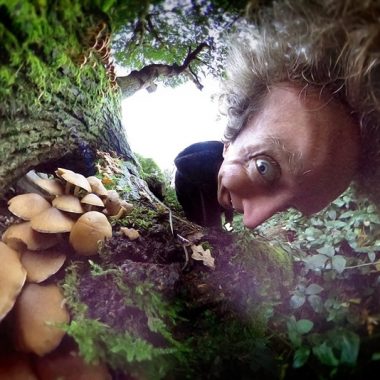 Tim Grabham -
UK
Tim Grabham (AKA iloobia) has produced still and moving image work independently for 30 years, in the form of short films, animation, photography and installations, as well as documentary and long-form features.
After graduating with a degree in Film and Video from West Surrey College of Art and Design in 1994 he went on to develop celluloid and analogue moving-image installations in the UK and Europe as well as experimental music production, recording and performance, predominantly with ambient music producer Woob.
More recently he has co-directed two independent and critically acclaimed feature documentaries –
'KanZeOn' (2011) and the award winning 'The Creeping Garden' (2014)
His work has screened internationally at festivals, cinemas and galleries.
Additionally, he has authored two books for young people on film and video making, and his illustrations appear in numerous publications.
Tim established his independent studio 'cinema iloobia' in 2007
www.iloobia.com
Films by Tim Grabham
back to all artists