Meet The 18th Annual Vancouver Island Short Film Festival Selection Committee!
The Vancouver Island Short Film Festival (VISFF) is pleased to introduce the five members of the 2023 Selection Committee, who will be responsible for choosing a diverse and original lineup for the 18th annual VISFF happening April 21st & 22nd, 2023, at Malaspina Theatre in Nanaimo, BC.
Tickets are on sale for our first ever hybrid in person and online event!
Get yours here!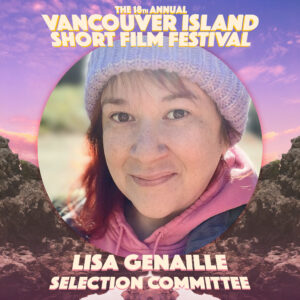 Lisa Genaille
Lisa Genaille is an Indigenous Producer, Sto:lo (Coast Salish) and Anishinaabe, based in British Columbia. After working in the film and TV industry in Vancouver for several years transitioned into Producing in 2008.
Lisa has produced numerous short films that have screened at VIFF, ImagineNative, and elsewhere around the globe, her first feature available on Apple.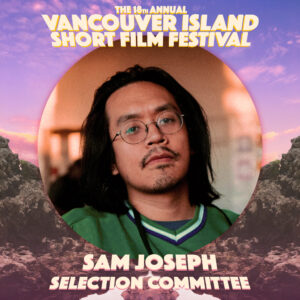 Sam Joseph
Sam Joseph, from Nanaimo via East Vancouver, is currently stationed in Virginia while completing an MA in motion picture preservation at Toronto Metropolitan University.
His favourite film is Paris, Texas (1984). He is also a film photographer whose work can be seen at omomo.ca.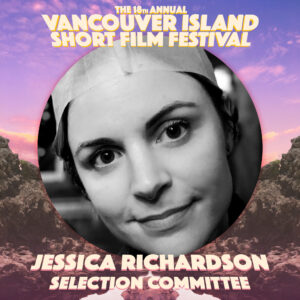 Jessica Richardson
Jess currently lives in St. John's Newfoundland, where she attends graduate school at Memorial University in hopes of becoming a doctor…of creative writing (or at the very least complete a single book). She spends most of her free time consuming and is a natural born critic, publishing yearly top 10 lists of her favorite movies in her zine, The Free Wheel (no affiliation with the trucker convoy), and more recently as screenshots of her notes app to anyone who cares.
Jess is thrilled to be on the selection committee for this year's VISFF.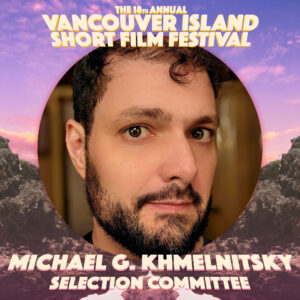 Dr. Michael G. Khmelnitsky
Michael is a queer, neurodivergent poet and translator from the imaginary country known as the U.S.S.R. He had lived in Israel, Canada, Japan, and the U.S. and had visited twenty-five countries before the Pandemic. Within the world of film, Michael is obsessed with verbal and visual rhetoric, particularly in the genre of utopia/dystopia.
His most favourite directors are Fritz Lang, Andrei Tarkovsky, Stanley Kubrick, David Lynch, P. T. Anderson, and Yorgos Lanthimos.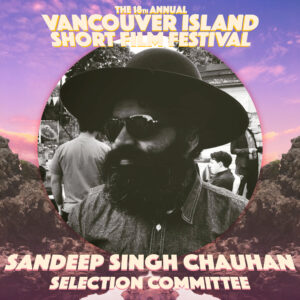 Sandeep Chahaun
Sandeep Singh Chauhan is a local broadcaster & DJ  with CHLY 101.7 fm and while he has had a long association with the Vancouver Island Short Film Festival, this is his first time on the Selection Commitee.
He enjoys smokey whiskey, record collecting and bad puns.