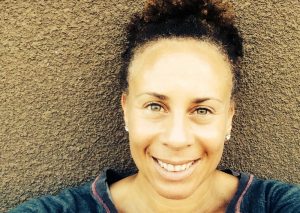 Anya Adams is a full-time Director, her recent projects being AMERICAN HOUSEWIFE, FRESH OF THE BOAT and SPEECHLESS. She worked with the groundbreaking company Up With People for seven years before she made the jump to the motion picture industry. While working with Up With People based out of Denver, Colorado, Adams was able to travel to many unique destinations around the world. Originally from Vancouver, Canada, Adams relocated to Los Angeles when she was accepted into the DGA trainee program.
After becoming a full fledged member of the DGA, she proceeded to work on numerous features and TV shows thoughout her 15 year career including: DAREDEVIL, MATERIAL GIRLS, GENE GENERATION, BOOMTOWN, MALCOLM IN THE MIDDLE, THE PRACTICE, SCRUBS, COMMUNITY and the award wining TV show THE WEST WING, CSI MIAMI, BODY OF PROOF, THE MINDY PROJECT and The critically acclaimed "BLACKISH". Some of her feature projects include "GOSPEL HILL", the film Starring Sam Jackson, Danny Glover and Angela Bassett and the suspense feature "THE LODGER" starring Alfred Molina, Hope Davis and Shane West. She has produced several projects and made her directorial debut with the short film LEMONADE MAFIA, which was selected for the 2016 VISFF.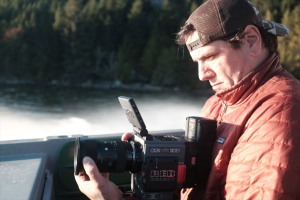 Tash Baycroft has been involved in the Nanaimo Filmmaking Community for over 15 years.  He has had 3 films screened at past VISFF events ("Gone" 2007 (starring Cory Monteith), "One Last Thing" 2012 (co-directed with John Gardiner)) and took home the people's choice award for "The Piano Player's Sister" in 2010 (co-directed with John Gardiner).  Tash also brings more than a decade of experience in broadcast tv experience, working from the Nanaimo bureau of The New VI / A-Channel / CTV as a camera operator, director & editor until 2011.  Since then he as been co-owner, director & editor with Filter Studios, which currently operates out of it's downtown Nanaimo office.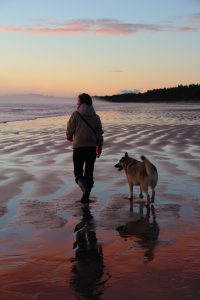 Erin Linn McMullan is a screenwriter and story editor (IMAX Humpback Whales 3D, Cold Paradise/OMNI TV). She has an MFA in Creative Writing from UBC with a focus on screenwriting and TV. A member of WIFTV and INKWrites' incubator for TV writers, she is currently developing an original pilot, Venice is Burning, as well as a feature screenplay, De-Train. Her feature screenplay Lotus was an official selection of VIWIFF 2016.
Her background includes work as a writer-editor for TV's high school quiz show, Reach for the Top and 8 years in production. Her experience in camera includes IATSE 667 camera trainee (Goosebumps), camera second (Detroit Rock City, various Canadian Film Centre shorts), and camera operator for shorts with live action (Half-Life/Images Festival) and also with animation. She studied at U of T with Colin Campbell, Canadian pioneer of video art.